Oceanologia No. 52 (1) / 10
---
Contents
---
Acknowledgements
---
Invited paper
---
Papers
---
Communications
---
Acknowledgements
---

The Editor would like to thank all the reviewers who in 2009 reviewed the papers submitted to Oceanologia. We have received kind permission to print the following reviewers' names:
Dr Fabrice Bauget (Cydarex, Rueil-Malmaison, France) • Dr Jean-François Berthon (Joint Research Centre of the European Commission, Ispra, Italy) • Doc. Katarzyna Błachowiak-Samołyk (Institute of Oceanology PAS, Sopot, Poland) • Dr Christophe Brunet (Stazione Zoologica Anton Dohrn, Naples, Italy) • Prof. N. Dennis Chasteen (University of New Hampshire, Durham, USA) • Prof. Anuj Chauhan (University of Florida, Gainesville, USA) • Prof. Witold Cieślikiewicz (University of Gdańsk, Poland) • Dr Darius Daunys (Klaipeda University, Lithuania) • Prof. Czesław Druet (Institute of Oceanology PAS, Sopot, Poland) • Doc. Lidia Dzierzbicka (Institute of Oceanology PAS, Sopot, Poland) • Prof. Jüri Elken (Tallinn University of Technology, Estonia) • Prof. Ragnar Elmgren (Stockholm University, Sweden) • Prof. Paul J. Harrison (Hong Kong University of Science and Technology, China) • Dr Peter D. Hunter (University of Stirling, United Kingdom) • Dr Randi Ingvaldsen (Institute of Marine Research, Bergen, Norway) • Dr Togwell A. Jackson (Canada Centre for Inland Waters, Burlington, Canada) • Doc. Andrzej Jankowski (Institute of Oceanology PAS, Sopot, Poland) • Dr Foday M. Jaward (University of South Florida, Tampa, USA) • Dr Kathe R. Jensen (Zoological Museum, Copenhagen, Denmark) • Dr Mati Kahru (Scripps Institution of Oceanography, La Jolla, USA) • Dr Genrik S. Karabashev (P. P. Shirshov Institute of Oceanology RAS, Moscow, Russia) • Dr Agnes Karlson (Stockholm University, Sweden) • Prof. Victor S. Kennedy (University of Maryland, Cambridge, USA) • Prof. Christian Kharif (Institut de Recherche sur les Phénomènes Hors Équilibre, Marseille, France) • Prof. Antonio Henrique da Fontoura Klein (Universidade do Vale do Itajaí, Itajaí, Brazil) • Dr Nicolai Kliem (Danish Meteorological Institute, Copenhagen, Denmark) • Dr Zbigniew Kolber (University of California, Santa Cruz, USA) • Prof. Maciej Kolwas (Institute of Physics PAS, Warsaw, Poland) • Dr Sampsa Koponen (Aalto University, Finland) • Doc. Alicja Kosakowska (Institute of Oceanology PAS, Sopot, Poland) • Prof. Adam Krężel (University of Gdańsk, Poland) • Doc. Ewa Kulczykowska (Institute of Oceanology PAS, Sopot, Poland) • Dr Tiit Kutser (University of Tartu, Tallinn, Estonia) • Dr Andreas Lehmann (University of Kiel, Germany) • Dr Jurate Lesutiene (Klaipeda University, Lithuania) • Dr Antonio Mannino (Goddard Space Flight Center, Greenbelt, USA) • Prof. Stanisław R. Massel (Institute of Oceanology PAS, Sopot, Poland) • Dr Aditee Mitra (Swansea University, United Kingdom) • Dr Idiko Mohammed-Ziegler (Gedeon Richter Plc, Budapest and Dorog, Hungary) • Prof. Edward C. Monahan (University of Connecticut, Groton, USA) • Prof. Jacek Namieśnik (Gdańsk University of Technology, Poland) • Prof. Hiroshi Ogawa (University of Tokyo, Japan) • Prof. Sergej Olenin (Klaipeda University, Lithuania) • Prof. Jerzy Olszewski (Institute of Oceanology PAS, Sopot, Poland) • Dr Kjell Arild Orvik (University of Bergen, Norway) • Dr Erla Björk Örnólfsdóttir (Marine Research Center at Breidafjordur, Ölafsvík, Iceland) • Dr Birgot Paavel (University of Tartu, Tallinn, Estonia) • Dr Raimo Parmanne (Finnish Game and Fisheries Research Institute, Helsinki, Finland) • Dr Marianna Pastuszak (Sea Fisheries Institute, Gdynia, Poland) • Doc. Ksenia Pazdro (Institute of Oceanology PAS, Sopot, Poland) • Prof. Emilien Pelletier (Université du Québec à Rimouski, Canada) • Prof. Janusz Pempkowiak (Institute of Oceanology PAS, Sopot, Poland) • Prof. Jan Piechura (Institute of Oceanology PAS, Sopot, Poland) • Dr Don Pierson (New York City Dept. Environmental Protect., Kingston, USA) • Doc. Jacek Piskozub (Institute of Oceanology PAS, Sopot, Poland) • Prof. Marcin Pliński (University of Gdańsk, Poland) • Dr Maria Teresa Ramirez-Herrera (Universidad Nacional Autónoma de México, Morelia, Mexico) • Prof. Jarkko Rapala (Helsinki University, Finland) • Dr Torsten Seifert (Leibniz Institute for Baltic Sea Research, Warnemünde, Germany) • Prof. Hideo Sekiguchi (Mie University, Japan) • Dr Stefan Simis (Finnish Environment Institute, Helsinki, Finland) • Prof. Anders Stigebrandt (University of Gothenburg, Sweden) • Dr Emilie Strady (University of Bordeaux 1, France) • Dr Tracey Sutton (College of William and Mary, Williamsburg, USA) • Doc. Joanna Szczucka (Institute of Oceanology PAS, Sopot, Poland) • Prof. Piotr Szefer (Medical University of Gdańsk, Poland) • Dr Maria Szymelfenig (University of Gdańsk, Poland) • Dr Anne E. Thessen (Marine Biological Laboratory, Woods Hole, USA) • Dr Marcello Vichi (Instituto Nazionale di Geofisica e Vulcanologia, Bologna, Italy) • Doc. Waldemar Walczowski (Institute of Oceanology PAS, Sopot, Poland) • Dr Mona K. Webber (University of the West Indies, Kingston, Jamaica) • Prof. Jan Marcin Węsławski (Institute of Oceanology PAS, Sopot, Poland) • Dr Józef Wiktor (Institute of Oceanology PAS, Sopot, Poland) • Prof. James G. Wilson (Trinity College, Dublin, Ireland) • Prof. Bogdan Woźniak (Institute of Oceanology PAS, Sopot, Poland) • Prof. J. Ronald V. Zaneveld (Oregon State University, Philomath, USA) • Dr Christoph Zülicke (University of Rostock, Germany)
---
Invited paper
---

Surface waves in deep and shallow waters
Oceanologia 2010, 52(1), 5-52
http://dx.doi.org/10.5697/oc.52-1.005

Stanisław R. Massel
Institute of Oceanology, Polish Academy of Sciences,
Powstańców Warszawy 55, PL-81-712 Sopot, Poland;

keywords: surface waves, non-linear interactions, energy dissipation, aerosol fluxes

Received 8 January 2010, revised 24 February 2010, accepted 10 March 2010.

Abstract
The motion of water due to surface waves is the most dynamic factor observed in the marine environment. In this review various aspects of the wave modelling of non-linear, steep surface waves and their role in the atmosphere-ocean interaction are discussed. Significant improvements in wave forecasting have been made in the last ten years. This is to a large extent related to substantial progress in the description of wind forcing and other processes, as well as to the more efficient use of satellite observations and assimilation methods. One striking observation is the increasing variety and complexity of models in which more physical processes are implemented, greater precision and resolution achieved and extended ranges of applicability demonstrated. However in order to evaluate the applicability of particular models, comparison with high quality experimental data, collected in nature or under laboratory conditions, is necessary.

References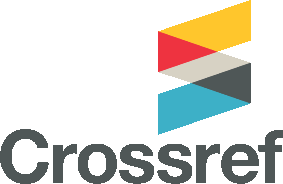 ---
Papers
---

Observations of new particle formation events in the south-eastern Baltic Sea
Oceanologia 2010, 52(1), 53-75
http://dx.doi.org/10.5697/oc.52-1.053

Kristina Plauškaitė1, Vidmantas Ulevicius1,*, Narciza Špirkauskaitė1, Steigvile Byčenkienė1, Tymon Zieliński2,3, Tomasz Petelski2, Agnieszka Ponczkowska2
1 Environmental Physics and Chemistry Laboratory,
Institute of Physics,
Savanoriu 231, LT-02300 Vilnius, Lithuania;
e-mail: ulevicv@ktl.mii.lt
*corresponding author
2 Physical Oceanography Department,
Institute of Oceanology, Polish Academy of Sciences,
Powstańców Warszawy 55, PL-81-712 Sopot, Poland;
3 Department of Physics,
University of Szczecin,
Wielkopolska 15, PL-70-451 Szczecin, Poland

keywords: nucleation events, nucleation event characteristics, backward air mass trajectories, meteorological and chemical parameters, coastal site

Received 11 May 2009, revised 10 December 2009, accepted 18 December 2009.

The research described in this paper was partially supported by the FP6 European Network of Excellence ACCENT and by EUSAAR. The authors are grateful for this assistance. Part of this project was carried out within the framework of Polish National Grants MACS/AERONET/59/2007, NN 306 315536/2009.
Abstract
New particle formation and growth were observed at a coastal site (Preila station, Lithuania) during 1997 and 2000-2002. The total amount of data analysed covers 291 one-day periods, 45 (15%) of which were long-term, new particle formation days. Short-term nucleation events (from a few minutes to one hour) and long-term events (from one to eight hours) were identified. The mean particle growth rate, condensation sink and condensable vapour source rate during nucleation events were 3.9 nm h-1, 1.45 × 10-3 cm-3 s-1 and 7.5 × 104 cm-3 s-1 respectively. The average formation rate J10 was 0.4 cm-3 s-1. The nucleation events were accompanied mainly by air masses transported from the north (43%) and north-west (19%). Meteorological parameters and trace gas (O3, SO2, NO2) concentrations were also analysed. It was found that nucleation events are related to high levels of solar radiation.

References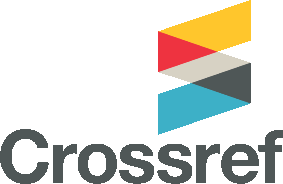 ---

Dynamic features of successive upwelling events in the Baltic Sea - a numerical case study
Oceanologia 2010, 52(1), 77-99
http://dx.doi.org/10.5697/oc.52-1.077

Kai Myrberg1,*, Oleg Andrejev1, Andreas Lehmann2
1 Finnish Environment Institute/Marine Research Centre,
Mechelininkatu 34a, FIN-00251 Helsinki, Finland;
e-mail: Kai.Myrberg@ymparisto.fi
*corresponding author
2 Leibniz Institute of Marine Sciences,
Düsternbrooker Weg 20, D-24105 Kiel, Germany

keywords: upwelling, Baltic Sea, Hel Peninsula, numerical modelling

Received 21 October 2008, revised 18 January 2010, accepted 22 January 2010.

Abstract
Coastal upwelling often reveals itself during the thermal stratification season as an abrupt sea surface temperature (SST) drop. Its intensity depends not only on the magnitude of an upwelling-favourable wind impulse but also on the temperature stratification of the water column during the initial stage of the event. When a "chain" of upwelling events is taking place, one event may play a part in forming the initial stratification for the next one; consequently, SST may drop significantly even with a reduced wind impulse.
Two upwelling events were simulated on the Polish coast in August 1996 using a three-dimensional, baroclinic prognostic model. The model results proved to be in good agreement with in situ observations and satellite data. Comparison of the simulated upwelling events show that the first one required a wind impulse of 28000 kg m-1 s-1 to reach its mature, full form, whereas an impulse of only 7500 kg m-1 s-1 was sufficient to bring about a significant drop in SST at the end of the second event. In practical applications like operational modelling, the initial stratification conditions prior to an upwelling event should be described with care in order to be able to simulate the coming event with very good accuracy.

References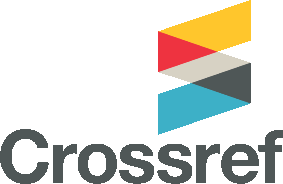 ---

The influence of biotic factors on phytoplankton pigment composition and resources in Baltic ecosystems: new analytical results
Oceanologia 2010, 52(1), 101-125
http://dx.doi.org/10.5697/oc.52-1.101

Joanna Stoń-Egiert*, Maria Łotocka, Mirosława Ostrowska, Alicja Kosakowska
Institute of Oceanology,
Polish Academy of Sciences,
Powstańców Warszawy 55, PL-81-712 Sopot, Poland;
e-mail: aston@iopan.gda.pl
*corresponding author

keywords: chlorophylls, carotenoids, HPLC, phytoplankton, Baltic Sea

Received 18 May 2009, revised 7 December 2009, accepted 22 January 2010.

This work was carried out within the framework of IO PAS's statutory research and also as part of projects MNiSW: 2 P04F 052 26, N306 1391 33 and N306 2838 33 funded by the Polish Ministry of Science and Higher Education.

Abstract
Mathematical expressions were derived describing the distribution and concentration of individual phytoplankton pigments with respect to biotic factors in the southern Baltic. Relationships were established between the chlorophyll a concentration and the total phytoplankton biomass (represented by the organic carbon content), as well as between the concentration of marker pigments and the biomasses of the corresponding phytoplankton classes. Knowledge of chlorophyll a concentrations allows the phytoplankton biomass to be estimated with a precision characterised by relative statistical errors according to logarithmic statistics of σ_= ca 56%. The best approximation was obtained for the dependence of the Bacillariophyceae biomass on the fucoxanthin concentration (σ_= 60%), Chlorophyceae on the lutein concentration (σ_=48%), and the total biomass of Dinophyceae, Bacillariophyceae and Euglenophyceae on the concentration of diadinoxanthin, the main carotenoid pigment present in cells of species from these classes (σ_=60%).

References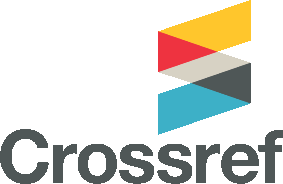 ---

Morphological, genetic, chemical and ecophysiological characterisation of two Microcystis aeruginosa isolates from the Vistula Lagoon, southern Baltic
Oceanologia 2010, 52(1), 127-146
http://dx.doi.org/10.5697/oc.52-1.127

Hanna Mazur-Marzec*, Grażyna Browarczyk-Matusiak, Karolina Forycka, Justyna Kobos, Marcin Pliński
Department of Marine Biology and Ecology,
Institute of Oceanography, University of Gdańsk,
al. Marszałka Piłsudskiego 46, PL-81-378 Gdynia, Poland;
e-mail: biohm@univ.gda.pl
*corresponding author

keywords: Microcystis aeruginosa, cyanobacteria, Microcystin, mcy, Vistula Lagoon

Received 19 November 2009, revised 24 February 2010, accepted 4 March 2010.

This work was supported by the Office of the Marshal of the Pomeranian Voivodship in Poland.

Abstract
The Vistula Lagoon (southern Baltic Sea) is a shallow and highly eutrophic water body, with frequent blooms of cyanobacteria dominated by Microcystis and Anabaena species. Two Microcystis strains, MK10.10 and MAKR0205, isolated from the lagoon were characterised in this work. The morphology of the isolates differed significantly with respect to cell size and their ability to form aggregates. Based on the 16S rRNA sequence and 16S-23S internal transcribed spacer (ITS) sequence, both isolates were classified as Microcystis aeruginosa. However, only one isolate, MK10.10, possessed the mcy genes responsible for microcystin biosynthesis and only this strain produced microcystins. The effects of environmental factors, such as light, temperature and salinity, on toxin production turned out to be minor. Under the culture conditions used in the experiments, the biomass of the toxic MK10.10 was always lower. Hybrid quadrupole-time-of-flight liquid chromatography/tandem mass spectrometry (QTOF-LC/MS/MS) was used to elucidate the structure of the microcystin (MC) variants produced by MK10.10. Based on molecular ion and fragmentation spectra, the toxins were identified as MC-LR, MC-VR and MC-HIlR. Our study confirmed that some morphological criteria could be useful in preliminarily assessing the potential toxicity of a Microcystis bloom.

References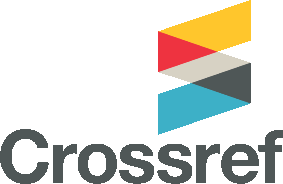 ---
Communications
---

New data on the non-indigenous cladoceran Cercopagis pengoi (Ostroumov 1891) in the Gulf of Gdańsk (Baltic Sea)
Oceanologia 2010, 52(1), 147-151
http://dx.doi.org/10.5697/oc.52-1.147

Luiza Bielecka*, Stella Mudrak
Institute of Oceanography, University of Gdańsk,
al. Marszałka Piłsudskiego 46, PL-81-378 Gdynia, Poland;
e-mail: ocelb@univ.gda.pl
*corresponding author

keywords: Invasive species, Cercopagis pengoi, southern Baltic, new occurrence

Received 16 December 2009, revised 22 February 2010, accepted 8 March 2010.

This research was supported by grant No BW/1395-5-0263-8 from the University of Gdańsk.

Abstract
New data on the distribution of the invasive Ponto-Caspian species, Cercopagis pengoi, in the Gulf of Gdańsk are presented. The species, recorded in 2006, for the first time occurred continuously throughout the summer (July-August) at stations situated in the eastern and western parts of the gulf.

References