Oceanologia No. 56 (4) / 14
---
Contents
---
Papers
Communications
---
Papers
---

Formation and species composition of stormcast beach wrack in the Gulf of Riga, Baltic Sea
Oceanologia 2014, 56(4), 673-695
http://dx.doi.org/10.5697/oc.56-4.673

Ülo Suursaar*, Kaire Torn, Georg Martin, Kristjan Herkül, Tiit Kullas
Estonian Marine Institute, University of Tartu,
Mäealuse 14, EE–12618 Tallinn, Estonia;
e-mail: ulo.suursaar@ut.ee
*corresponding author

keywords: Beach wrack, waves, currents, storms, hydrodynamic modelling, biodiversity, macrovegetation

Received 25 November 2013, revised 10 April 2014, accepted 23 April 2014.

The study was supported by the EU Life+ project MARMONI "Innovative approaches for marine biodiversity monitoring and assessment of conservation status of nature values in the Baltic Sea", ESF grant No. 8980, Estonian target financed project SF0180104s08 and Institutional research funding IUT2-20 of the Estonian Research Council.

Abstract
The aim of the study was to investigate hydrodynamic effects on the formation of beach wrack at three locations in the northern Baltic Sea and to quantify the differences between the composition of species found in the beach wrack and in the neighbouring sea. Hydrodynamic measurements and modelling indicated that the beach wrack was mostly of local origin and that it was formed during high sea level and wave events. Comparison of the methods of beach wrack sampling and seabed sampling (diver, underwater video) demonstrated that beach wrack sampling can be considered an alternative tool for describing the species composition of macrovegetation in near-coastal sea areas. Although the hydrodynamic variability is greater in autumn and more biological material is cast ashore, the similarity between the two sampling methods was higher in spring and summer.
References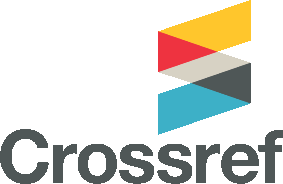 ---

Studies of vertical coarse aerosol fluxes in the boundary layer over the Baltic Sea
Oceanologia 2014, 56(4), 697-710
http://dx.doi.org/10.5697/oc.56-4.697

Tomasz Petelski1, Piotr Markuszewski1,*, Przemysław Makuch1, Andrzej Jankowski1, Anna Rozwadowska2
1Physical Oceanography Department, Institute of Oceanology, Polish Academy of Sciences,
Powstańców Warszawy 55, 81-712 Sopot, Poland;
e-mail: pmarkusz@iopan.gda.pl
*corresponding author
e-mail: petelski@iopan.gda.pl
e-mail: makuch@iopan.gda.pl
e-mail: jankowsk@iopan.gda.pl
2Marine Physics Department, Institute of Oceanology, Polish Academy of Sciences,
Powstańców Warszawy 55, 81-712 Sopot, Poland
e-mail: ania@iopan.gda.pl

keywords: Sea spray aerosol, coarse aerosol fluxes, air-sea interaction, marine boundary layer, aerosol concentration gradient

Received 5 March 2014, revised 7 May 2014, accepted 14 May 2014.

This work was supported through the National Science Centre grant NN 306315536; support for this study was also provided by the project "Satellite Monitoring of the Baltic Sea Environment – SatBałtyk" funded by European Union through European Regional Development Fund contract No. POIG 01.01.02-22-011/09.

Abstract
The results of studies of the vertical gradient of aerosolconcentration measurements made during cruises of r/v "Oceania" between 2008 and 2012 are presented. Using the results from those experiments, sea spray emission fluxes were calculated for all particles of sizes in the range from 0.5 µmto 8 µm, as well as for particles of sizes from fifteen channels of 0.5 µm width. The information obtained was further used to calculate the Sea Salt Generation Function (SSGF) for the Baltic Sea depending on the wind speed and the aerosol size distribution.
References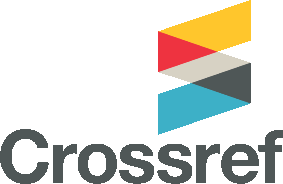 ---

Nutrient turnover at the hypoxic boundary: flux measurements and model representation for the bottom water environment of the Gulf of Riga, Baltic Sea
Oceanologia 2014, 56(4), 711-735
http://dx.doi.org/10.5697/oc.56-4.711

Elvita Eglite1,3, Aigars Lavrinovič1,*, Bärbel Müller-Karulis1,2, Juris Aigars1, Rita Poikane1
1Latvian Institute of Aquatic Ecology,
8 Daugavgrivas St., LV–1048, Riga, Latvia;
e-mail: aigars.lavrinovics@lhei.lv
*corresponding author
e-mail: juris.aigars@lhei.lv
e-mail: rita.poikane@lhei.lv
2Baltic Nest Institute, Baltic Sea Centre, Stockholm University,
SE–106 91, Stockholm, Sweden;
e-mail: barbel.muller-karulis@stockholmresilience.su.se
3Leibniz Institute for Baltic Sea Research,
Warnemünde, Seestrasse 15, D–18119 Rostock, Germany;
e-mail: elvita.eglite@io-warnemuende.de

keywords: Sediment-water nutrient fluxes, denitrification, biogeochemical model, hypoxia

Received 5 March 2014, revised 20 May 2014, accepted 27 May 2014.

The study was supported by the ERAF project `Development of a mechanistic model of the Gulf of Riga ecosystem in support of an efficient national policy to ensure the protection of the Baltic Sea and to promote the sustainable use of its ecosystem' (Ref. Nr. 2010/0287/2DP/2.1.1.1.0/10/APIA/VIAA/040) and the state research programme "Impact of climate change on Latvia's water environment - KALME".

Abstract
Experimental studies of intact sediment cores from the Gulf of Riga, Baltic Sea, were conducted to estimate the response of sediment nutrient fluxes to various near-bottom water oxygen conditions. The experiment was performed in the laboratory using a batch-mode assay type system on the sediment cores held at 4°C and oxygen concentrations maintained at 1, 2, 3, 4 and 5 mg l-1.The results from the experiment were subsequently used to optimise the fit of the sediment denitrification sub-model of the Gulf of Riga basin. Sediment-water fluxes of phosphate were low and directed out of the sediments under all treatments, demonstrating a general decreasing tendency with increasing near-bottom water oxygen concentration. The sediment-water fluxes of ammonium and nitrate+nitrite demonstrated opposing trends: ammonium fluxes decreased whereas nitrate+nitrite fluxes increased with rising near-bottom water oxygen concentration. The modelled fluxes agreed well with the measured ones, with correlation coefficients of 0.75, 0.63 and 0.88 for ammonium, nitrate+nitrite and phosphate fluxes respectively. The denitrification rate in sediments was simulated at oxygen concentrations from -2 to 10 mg l-1. At oxygen concentrations <2 mg l-1the modelled denitrification was sustained by nitrate transport from water overlying the sediments. With increasing oxygen concentrations the simulated denitrification switched from the process fuelled by nitrates originating from the overlying water (Dw) to one sustained by nitrates originating from the coupled sedimentary nitrification – denitrification (Dn). Dn reached its maximum at an oxygen concentration of 5 mg l-1.
References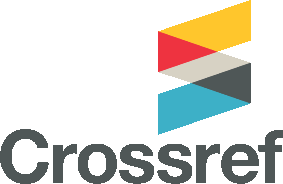 ---

Regional algorithms for the estimation of chlorophyll and suspended matter concentration in the Gulf of Finland from MODIS-Aqua satellite data
Oceanologia 2014, 56(4), 737-756
http://dx.doi.org/10.5697/oc.56-4.737

Svetlana Vazyulya1,2, Alexander Khrapko1,2, Oleg Kopelevich1,2,*, Vladimir Burenkov1,2, Tatyana Eremina2, Alexey Isaev2
1P. P. Shirshov Institute of Oceanology of the Russian Academy of Sciences (SIO RAS),
36 Nakhimovsky prospect, 117997 Moscow, Russia;
e-mail: oleg@ocean.ru
*corresponding author
2Russian State Hydrometeorological University (RSHU),
98 Malookhtinsky prospect, 195196 St. Petersburg, Russia

keywords: Gulf of Finland, satellite data, algorithms, chlorophyll, suspended matter

Received 10 January 2014, revised 21 May 2014, accepted 23 May 2014.

This work was funded by the Russian Government (grant No. 11.G34.31.0078)for research under the supervision of the leading scientist at the Russian State Hydrometeorological University.

Abstract
Validation of algorithms for the retrieval of concentrations of chlorophyll (Chl)and total suspended matter (TSM) in the Gulf of Finland from satellite oceancolour data was carried out using field measurement data from summer 2012 and2013. These data included spectral values of the remote sensing reflectance Rrs(λ),Chl and TSM concentrations. Testing of the existing algorithms (OC4v4, OC3M, and the Baltic regional algorithms developed by Polish specialists) showed that all of them overestimated Chl several times. The new regional algorithms were developed on the basis of measured values of Rrs(λ), Chl and TSM (40 stations in total). Direct comparison of Chl and TSM values, obtained from MODIS-Aqua data with the algorithms developed here, with their in situ values showed reasonable agreement. The spatial distributions of Chl and TSM concentrations were constructed from MODIS-Aqua data. Errors of the atmospheric correction were analysed.
References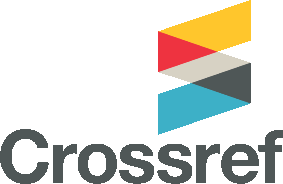 ---

Annual phytoplankton dynamics in the Gulf Saint Vincent, South Australia, in 2011
Oceanologia 2014, 56(4), 757-778
http://dx.doi.org/10.5697/oc.56-4.757

Sophie C. Leterme1,*, Jan-Georg Jendyk1, Amanda V. Ellis2, Melissa H. Brown1, Tim Kildea3
1School of Biological Sciences, Flinders University,
GPO Box 2100, Adelaide 5001, Australia;
e-mail: sophie.leterme@flinders.edu.au
*corresponding author
2Flinders Centre for Nanoscale Science and Technology, School of Chemical and Physical Sciences, Flinders University,
GPO Box 2100, Adelaide 5001, Australia
3South Australian Water Corporation,
250 Victoria Square, Adelaide 5000, Australia

keywords: Phytoplankton, dinoflagellates, diatoms, Australia, salinity, nutrients, annual cycle

Received 28 November2013, revised 25 March 2014, accepted 31 March 2014.

Abstract
Phytoplankton communities are the basis of many marine and freshwater foodwebs. Their composition fluctuates depending on hydrochemical conditions, such as light, temperature, salinity, pH, nutrients and turbulence. This study investigates the effect of changing environmental conditions on the coastal phytoplanktoncommunity of the Gulf St Vincent in South Australia. This is the first study simultaneously investigating the phytoplankton communities and their environment in this area and is essential to set up the baseline of future studies. In total, 179 phytoplankton species were identified and enumerated between January and December 2011. Phytoplankton communities were numerically dominated by chlorophytes during 6 months of the survey and an intense bloom (representing 62% of the overall phytoplankton community) of the diatom Cylindrotheca closterium was observed in February. Our results suggest that in the coastal waters of the Gulf St Vincent, the variability in environmental conditions is driven by temperature, wind speed/direction and the changing levels of phosphorus. However, the variabilityobserved during autumn and winter months seems to be driven by changing levels of nitrogen and silica. In this shallow environment, the wind speed is proportional to the stress at the ocean floor and should directly influence the resuspension of sediment and associated nutrients. Nutrient ratios were observed to investigate potential phytoplankton nutrient limitation patterns. These ratios indicated that nitrogen was usually the limiting nutrient, which is typical of marine systems.Since nutrient enrichment is generally the main factor driving the succession and composition of phytoplankton communities in coastal waters, further work is now needed to identify the sources of nutrients in this region where river runoff is limited and evaporation is high relative to precipitation.
References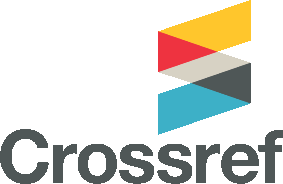 ---

Gonad maturity in female Chinese mitten crab Eriocheir sinensis from the southern Baltic Sea - the first description of ovigerous females and the embryo developmental stage
Oceanologia 2014, 56(4), 779-787
http://dx.doi.org/10.5697/oc.56-4.779

Dagmara Wójcik*, Monika Normant
Department of Experimental Ecology of Marine Organisms, University of Gdańsk,
al. Marszałka J. Piłsudskiego 46, 81–378 Gdynia, Poland;
e-mail: d.wojcik@ug.edu.pl
*corresponding author

keywords: Eriocheir sinensis, Egg-carrying females, reproduction, Southern Baltic, non-native species

Received 28 October 2013, revised 6 February 2014, accepted 18 March 2014.

Abstract
This paper describes for the first time the gonad maturity stage of Eriocheir sinensisfemales (carapace width 55.20-78.10 mm) collected in the autumns and winters of 2005–2012 in the Gulf of Gdańsk and Vistula Lagoon (southern Baltic Sea).Seventeen females had gonads in the penultimate stage, which indicates that spawning would shortly take place. Four other females had gonads in the laststage, which means they were already carrying eggs. These accounted, on average, for 17.9± 2.9% of female weight and were in the 3rd and 4th embryo developmentalstage. The results show that the low salinity of southern Baltic Sea (≤7 PSU) permits mating and fertilization as well as embryo development in E. sinensis. Itis still not clear, whether such a salinity level will enable hatching and the complete larval cycle.
References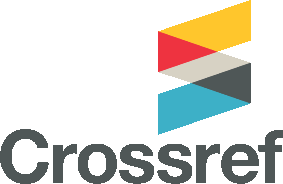 ---

Baltic herring (Clupea harengus membras) spawning grounds on the Lithuanian coast: current status and shaping factors
Oceanologia 2014, 56(4), 789-804
http://dx.doi.org/10.5697/oc.56-4.789

Aleksej Šaškov*, Andrius Šiaulys, Martynas Bučas, Darius Daunys
Coastal Research and Planning Institute, Klaipėda University,
H. Manto 54, LT-5808, Klaipėda, Lithuania;
e-mail: aleks@corpi.ku.lt
*corresponding author

keywords: Spawning bed distribution, seabed geomorphology, slope, multibeam bathymetry

Received 25 November 2013, revised 10 April 2014, accepted 23 April 2014.

This study was supported by the Norwegian Financial Mechanism (project No. LT0047).

Abstract
During the 2009 and 2010 seasons Baltic herring (Clupea harengus membras L.) spawning grounds were investigated by SCUBA divers off the Lithuanian Baltic Sea coast. The most important spawning substrate was a hard bottom overgrown with red algae Furcellaria lumbricalis, but only 32.8% of potentially suitable spawning locations had herring eggs. Bottom geomorphological analysis using multibeam bathymetry revealed that the distribution of spawning beds is not random, but is determined rather by small-scale geomorphological features. The majority of the detected spawning locations were on local elevations characterised by 2.4±1.1 m depth differences and 4.8±1.8 slopes.
References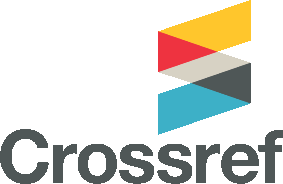 ---

Population structure, morphometry and individual condition of the non-native crab Rhithropanopeus harrisii (Gould, 1841), a recent coloniser of the Gulf of Gdańsk (southern Baltic Sea)
Oceanologia 2014, 56(4), 805-824
http://dx.doi.org/10.5697/oc.56-4.805

Joanna Hegele-Drywa*, Monika Normant, Barbara Szwarc, Anna Podłuska
Department of Experimental Ecology of Marine Organisms, University of Gdańsk,
al. Marszałka J. Piłsudskiego 46, 81-378 Gdynia, Poland;
e-mail: ocejhd@ug.edu.pl
*corresponding author

keywords: North American Harris mud crab, introduced, crustacean, invasive, Poland, condition factor

Received 22 October 2013, revised 26 February 2014, accepted 20 March 2014.

This research was funded by the Polish National Science Centre, grant No. 3016//B//P01//2011//40.

Abstract
The aim of this study was to characterise the introduced North American Harrismud crab Rhithropanopeus harrisii, which occurs in the Gulf of Gdańsk, Poland(southern Baltic Sea). Of the 920 specimens caught between 2006 and 2010,males and females made up 44 and 40% respectively, whereas juveniles (<4.4 mmcarapace width) comprised 16%. Overall carapace widths ranged from 1.96 mmto 21.40 mm (mean 9.03±4.11 mm). Ovigerous females (mean 11.12±2.76 mm)were present in the population from June to October. Most of the adult specimenscollected (n = 158) had carapace widths between 10.1 and 12.0 mm. The wet weightof R. harrisii varied from 0.005 to 4.446 g (mean 0.410±0.569 g). Females exhibiteda negative allometric increase in weight (b = 2.77), males an isometric increase inweight (b = 3.02). The condition factor (K) in R. harrisii varied from 0.02 to 0.08(mean 0.05±0.01).
References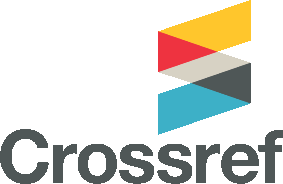 ---

Bacterial community structure influenced by Coscinodiscus sp. in the Vistula river plume
Oceanologia 2014, 56(4), 825-856
http://dx.doi.org/10.5697/oc.56-4.825

Anetta Ameryk1,*, Richard L. Hahnke2,3, Sławomira Gromisz1, Janina Kownacka1,Mariusz Zalewski1, Lena Szymanek1, Joanna Całkiewicz1, Julita Dunalska4, Jens Harder2
1National Marine Fisheries Research Institute,
Kołłątaja 1, 81-332 Gdynia, Poland;
e-mail: anetta.ameryk@mir.gdynia.pl
*corresponding author
2Max Planck Institute for Marine Microbiology,
Celsiusstrasse 1, D-28359 Bremen, Germany
3DSMZ German Collection of Microorganisms and Cell Cultures,
Inhoffenstr. 7b, D-38124 Braunschweig, Germany
4University of Warmia and Mazury in Olsztyn, Department of Water Protection Engineering,
ul. Prawocheńskiego 1, 10-720 Olsztyn, Poland

keywords: Baltic Sea, Bacterioplankton, Coscinodiscus sp., T-RFLP, Clone library

Received 2 September 2013, revised 7 April 2014, accepted 29 April 2014.

This research was carried out with the support of a grant from the Polish Ministryof Science and Higher Education (No. N N304 025334) and statutory activities of theDepartment of Fisheries Oceanography and Marine Ecology of the National MarineFisheries Research Institute (project P1-2).

Abstract
The Gulf of Gdańsk is influenced by freshwater inflow from the River Vistulaand by a wind-driven current along the coast. Bacterial communities from fivestations along a salinity gradient were sampled during one day and analysed by terminal restriction fragment length polymorphism (T-RFLP), catalysed reporter deposition-fluorescence in situ hybridisation (CARD-FISH) and 16S rRNA gene libraries. On the day of sampling, we observed a probable current-driven seawater influx into the inner part of the gulf that separated the gulf into distinct water bodies. Members of the diatom Coscinodiscus sp. dominated one of these water bodies and influenced the bacterial community. The coexistence of typicallyfreshwater and marine bacterioplankton populations in the Vistula river plumesuggested an integration of some freshwater populations into the Baltic Sea bacterioplankton.
References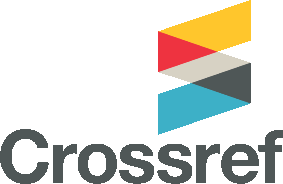 ---

Impact of sand extraction from the bottom of the southern Baltic Sea on the relief and sediments of the seabed
Oceanologia 2014, 56(4), 857-880
http://dx.doi.org/10.5697/oc.56-4.857

Szymon Uścinowicz1,*, Wojciech Jegliński1, Grażyna Miotk-Szpiganowicz1, Jarosław Nowak2, Urszula Pączek1, Piotr Przezdziecki1, Kazimierz Szefler2, Grzegorz Poręba3
1Polish Geological Institute - National Research Institute, Marine Geology Branch,
Kościerska 5, 80-328 Gdańsk, Poland;
e-mail: szymon.uscinowicz@pgi.gov.pl
*corresponding author
2Maritime Institute in Gdańsk,
Długi Targ 41/42, 80-830 Gdańsk, Poland
3Department of Radioisotopes, Institute of Physics CSE, Silesian University of Technology,
Krzywoustego 2, 44-100 Gliwice, Poland

keywords: Sand extraction, dredging effects, seabed dynamics, regeneration, Southern Baltic

Received 9 August 2013, revised 25 March 2014, accepted 2 April 2014.

Abstract
Investigations of the geological structure and seabed dynamics as well as the morphological and sedimentological effects of sand extraction generated by different mining techniques were carried out in Polish waters of the Baltic Sea, NW of the Gulf of Gdańsk, at a water depth of 15-17 m. Three research cruises took place:just before, directly after and 11 months after dredging operations. Seismoacoustic profiling, a multibeam echosounder, a side-scan sonar, a 3 m vibro-corer and a box-corerwere used during the research cruises. The grain size distribution and 137Cscontent of the sand samples were determined. Marine shells were dated by the AMS14C technique and pollen analyses were carried out on samples of muddy sands lying below the marine sand. A 2 to 4.5 m thick layer of marine sands lies onthe boulder till and locally on late Pleistocene ice margin lake deposits. The 137Cs content indicates that the 0.4-0.8 m thick sand layer is mobile during storms.
After the dredging operations, four pits with diameters from 80 to 120 m,depths from 3 to 4.5 m and slopes with gradients up to 30-55° were measured. Several smaller irregularly shaped pits and double furrows 30-150 m in length and 0.3-0.5 m in depth were found. The sonar mosaic also shows a 50-100 m buffer zoneof fine sand around the pits which flowed over the dredger's side with water andsettled on the bottom.
During one year after the dredging operation the furrows generated by trailersuction hopper dredging as well as the fine sand cover around the pits disappearedcompletely. The four post-dredging pits left by stationary suction dredging wereshallower by 2-2.5 m, their diameters increased by 40-50 m, the gradient of the slopes was reduced by up to 5-10°, and the total volume was only about 3.5% smaller than directly after dredging.
References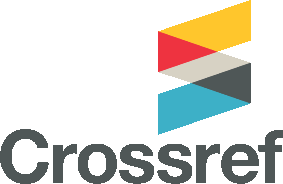 ---

Seasonal changes in the biochemical components ofPseudonereis anomala (Polychaeta, Nereididae) from the Alexandria coast, Egypt
Oceanologia 2014, 56(4), 881-887
http://dx.doi.org/10.5697/oc.56-4.881

Mohamed Moussa Dorgham*, Rasha Hamdy, Huda Hassan Al-Rashidy, Manal Mohamed Atta
Department of Oceanography, Faculty of Science, Alexandria University,
Alexandria, 21511, Egypt;
e-mail: mdorgham1947@yahoo.com
*corresponding author

keywords: Lipids, fatty acids, amino acids, carbohydrate

Received 21 October 2013, revised 1 April 2014, accepted 29 April 2014.

Abstract
The biochemical composition (carbohydrates, protein, lipids, fatty acids and aminoacids) of the nereid polychaete Pseudonereis anomala Gravier 1901, from a shallowpart of the Alexandria coast (Egypt), was studied seasonally. The results revealedthat P. anomala had a lower water content, higher carbohydrates and protein, butapproximately similar or higher lipid levels than several other polychaetes.
Fatty acids appeared to be dominated by unsaturated acids, constitutingseasonally 49.6-81%, while saturated acids reached high amounts in winter andspring (23.3 and 38.3% respectively). C20:5n-3 was the major polyunsaturated fatty acid, accompanied by small amounts of C18:4n-3, C20:4n-6, C16:1n-7 andC20:1n-9. C18:0 dominated the saturated fatty acids for most of the year, exceptin autumn when C16:0 was the major one.
References