Oceanologia No. 54 (2) / 12
---
Contents
---
Papers
---
Papers
---

A study of episodic events in the Baltic Sea - combined in situ and satellite observations
Oceanologia 2012, 54(2), 121-141
http://dx.doi.org/10.5697/oc.54-2.121

Elżbieta Łysiak-Pastuszak1,*, Maria Bartoszewicz2, Katarzyna Bradtke3, Mirosław Darecki4, Natalia Drgas1, Piotr Kowalczuk4, Wojciech Kraśniewski1, Adam Krężel3, Włodzimierz Krzymiński1, Łukasz Lewandowski1, Hanna Mazur-Marzec3, Bogusz Piliczewski1, Sławomir Sagan4, Katarzyna Sutryk3, Barbara Witek3
1Institute of Meteorology and Water Management - Maritime Branch,
Jerzego Waszyngtona 42,Gdynia 81-342, Poland;
e-mail: Elzbieta.Lysiak-Pastuszak@imgw.pl
*corresponding author
2Institute of Marine and Tropical Medicine,
Medical University of Gdańsk,
Powstania Styczniowego 9b,Gdynia 81-519, Poland
3Institute of Oceanography, University of Gdańsk,
aleja Marszałka Piłsudskiego 46, Gdynia 81-378, Poland
4Institute of Oceanology, Polish Academy of Sciences,
Powstańców Warszawy 55, Sopot 81-712, Poland

keywords: Baltic Sea, Ferry Box, algal blooms, hepatotoxins, satellite imagery

Received 14 March 2011, revised 24 February 2012, accepted 27 February 2012.

The project was financed by the National Centre for Research and Development (NCBiR) of Poland as contract No. 14-0004-04.

Abstract
A project was developed concerning the operational system of surveillance and the recording of episodic events in the Baltic Sea. In situ information was to be combined with multi-sensory satellite imagery to determine the extent of algal blooms, to track their evolution and that of rapid environmental events like hydrological fronts. The main element of the system was an autonomous Ferry Box module on a ferry operating between Gdynia and Karlskrona, automatically measuring temperature, salinity and chlorophyll a fluorescence. At pre-selected locations, discrete water samples were collected, which were subsequently analysed for their phytoplankton content, and algal hepato- and neurotoxins; they were also used in toxicity tests with Artemia franciscana.

References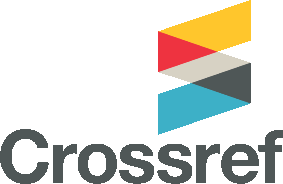 ---

Numerical modelling of an oil spill in the northern Adriatic
Oceanologia 2012, 54(2), 143-173
http://dx.doi.org/10.5697/oc.54-2.143

Goran Lončar1, Nenad Leder2, Marin Paladin3
1Water Research Department, University of Zagreb,
Kaciceva 26, Zagreb 10000, Croatia;
e-mail: goran.loncar@grad.hr, marin.paladin@grad.hr
2Hydrographic Institute of the Republic of Croatia,
Zrinsko-Frankopanska 161, Split 21000, Croatia;
e-mail: nenad.leder@hhi.hr

keywords: oil spill, numerical model, northern Adriatic

Received 21 December 2011, revised 15 March 2012, accepted 5 April 2012.

Abstract
Hypothetical cases of oil spills, caused by ship failure in the northern Adriatic, are analysed with the aim of producing three-dimensional models of sea circulation and oil contaminant transport. Sea surface elevations, sea temperature and salinity fields are applied as a forcing argument on the model's open boundaries. The Aladin-HR model with a spatial resolution of 8 km and a time interval of 3 hours is used for atmospheric forcing. River discharges along the coastline in question are introduced as point source terms and are assumed to have zero salinity at their respective locations. The results of the numerical modelling of physical oceanography parameters are validated by measurements carried out in the "Adriatic Sea monitoring programme" in a series of current meter and CTD stations in the period from 1 January 2008 to 15 November 2008.
The oil spill model uses the current field obtained from a circulation model. Besides the convective dispersive transport of oil pollution (Lagrangian model of discrete particles), the model takes into account a number of reactive processes such as emulsification, dissolution, evaporation and heat balance between the oil, sea and atmosphere. An actual event took place on 6 February 2008, when the ship "Und Adriyatik" caught fire in the vicinity of the town of Rovinj (Croatia) en route from Istanbul (Turkey) to Trieste (Italy). At the time the fire broke out, the ship was carrying around 800 tons of oil. Thanks to the rapid intervention of the fire department, the fire was extinguished during the following 12 hours, preventing possible catastrophic environmental consequences. Based on this occurrence, five hypothetical scenarios of ship failure with a consequent spill of 800 tons of oil over 12 hours were analysed. The main distinction between the simulated scenarios is the time of the start of the oil spill, corresponding to the times when stronger winds were blowing (> 7 m s-1) with a minimum duration of 24 h within the timeframe.Each scenario includes a simulation of oil transport for a period of two months after the beginning of the oil spill.
The results show that the coastal belt between the towns of Porec and Rovinj is seriously exposed to an oil pollution load, especially a few days after a strong and persistent bora (NE wind).

References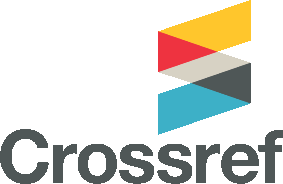 ---

Motion of water and sediment due to non-breaking waves in the swash zone
Oceanologia 2012, 54(2), 175-197
http://dx.doi.org/10.5697/oc.54-2.175

Jarosław Kapiński*, Rafał Ostrowski
Institute of Hydro-Engineering, Polish Academy of Sciences (IBW PAN),
Kościerska 7, Gdańsk 80-328, Poland;
e-mail: kapinski@ibwpan.gda.pl
*corresponding author

keywords: wave run-up, swash zone, bed shear stress, sediment transport, bottom changes, beach face

Received 8 December 2011, revised 3 February 2012, accepted 14 February 2012.

The study was sponsored by the Ministry of Science and Higher Education, Poland, within the framework of IBW PAN's statutory programme and national research project N306 003 31/2, which are gratefully acknowledged.

Abstract
A long wave run-up theory is applied to the modelling of wave-induced flow velocities, sediment transport rates and bottom changes in a swash zone. First, the properties of the water tongue motion and the resulting lithodynamic response are analysed theoretically. Next, an attempt is made to run the model for the natural conditions encountered on the southern Baltic Sea coast. The Lagrangian swash velocities are used to determine the Eulerian phase-resolved bed shear stresses with a momentum integral method, after which the motion of sand is described by the use of a two-layer model, comprising bedload and nearbed suspended load. Seabed evolution is then found from the spatial variability of the net sediment transport rates. The results presented are limited to cases of the small-amplitude waves that seem to be responsible for accretion on beaches.
References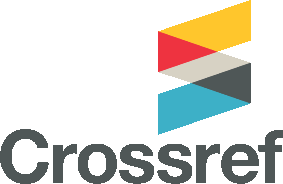 ---

Calculating the water and heat balances of the Eastern Mediterranean Basin using ocean modelling and available eteorological, hydrological and ocean data
Oceanologia 2012, 54(2), 199-232
http://dx.doi.org/10.5697/oc.54-2.199

Mohamed Shaltout1,*, Anders Omstedt2
1Faculty of Science, Department of Oceanography,
University of Alexandria, Alexandria, Egypt;
currently:
Department of Earth Sciences, University of Gothenburg,
P.O. Box 460, Götenburg 40530, Sweden;
e-mail: mohamed.shaltout@gvc.gu.se
*corresponding author
2Department of Earth Sciences,
University of Gothenburg,
P.O. Box 460, Götenburg 40530, Sweden

keywords: Mediterranean Sea, heat budget, water budget, Sicily Channel, climate

Received 11 October 2011, revised 25 January 2012, accepted 12 March 2012.

Abstract
Eastern Mediterranean water and heat balances were analysed over 52 years. The modelling uses a process-oriented approach resolving the one-dimensional equations of momentum, heat and salt conservation; turbulence is modelled using a two-equation model. The results indicate that calculated temperature and salinity follow the reanalysed data well. The water balance in the Eastern Mediterranean basin was controlled by the difference between inflows and outflows through the Sicily Channel and by net precipitation. The freshwater component displayed a negative trend over the study period, indicating increasing salinity in the basin. The heat balance was controlled by heat loss from the water surface, solar radiation into the sea and heat flow through the Sicily Channel. Both solar radiation and net heat loss displayed increasing trends, probably due to decreased total cloud cover. In addition, the heat balance indicated a net import of approximately 9 W m-2 of heat to the Eastern Mediterranean Basin from the Western Basin.

References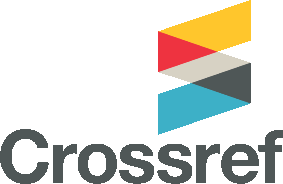 ---

Variation of the cold intermediate water in the Black Sea exit of the Strait of Istanbul (Bosphorus) and its transfer through the strait
Oceanologia 2012, 54(2), 233-254
http://dx.doi.org/10.5697/oc.54-2.233

Hüsne Altiok*, Halil İbrahim Sur, Hüseyin Yüce
Institute of Marine Science and Management, Istanbul University,
Muskule sk. 1, Vefa Istanbul, Turkey;
e-mail: altiokh@istanbul.edu.tr
*corresponding author

keywords: cold intermediate water, Strait of Istanbul, monthly variations, two-layered stratification

Received 12 August 2011, revised 1 March 2012, accepted 5 March 2012.

Abstract
The cold intermediate water (CIW, T < 8°C) entering the Strait of Istanbul and its variation along the strait have been studied by using monthly conductivity-temperature-depth (CTD) data sets collected during the period from 1996 to 2000. In the northern exit of the strait, CIW is located between the seasonal thermocline and Mediterranean water originating from the lower layer of the Sea of Marmara. The thickness of CIW decreases from April to October. In the Strait of Istanbul, CIW is observed as a layer of temperature < 14°C. The thickness of this modified cold intermediate water flowing southwards with the upper layer decreases, while its temperature increases along the strait due to mixing with adjacent water. In the southern exit of the strait, the modified cold intermediate water is observed during the period from May to October. If CIW exists in the Black Sea exit region of the strait, modified cold water is found in the Marmara exit region during the same period. The distribution of CIW in the Strait of Istanbul contributes to our understanding of the dynamics of the strait, especially in the summer months.

References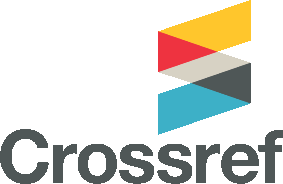 ---

Phytoplankton size structure and species composition as an indicator of trophic status in transitional ecosystems: the case study of a Mediterranean fjord-like karstic bay
Oceanologia 2012, 54(2), 255-286
http://dx.doi.org/10.5697/oc.54-2.255

Sunčica Bosak1,*, Tina Šilović2, Zrinka Ljubešić1, Grozdan Kušpilić3, Branka Pestorić4, Sladana Krivokapić5, Damir Viličić1
1Division of Biology, Faculty of Science, University of Zagreb,
Rooseveltov trg 6, Zagreb 10000, Croatia;
e-mail: sbosak@biol.pmf.hr
*corresponding author
2Center for Marine Research, Rudjer Boskovic Institute,
G. Paliage 5, Rovinj 52210, Croatia
3Institute of Oceanography and Fisheries,
Setaliste I. Mestrovica 63, Split 21000, Croatia
4Institute of Marine Biology,
P.O. Box 69, Kotor 85330, Montenegro
5Department of Biology, Faculty of Science, University of Montenegro,
Cetinjski put bb., Podgorica 81000, Montenegro

keywords: phytoplankton size-fractions, species composition, picophytoplankton, trophic status, carbon biomass, Adriatic Sea

Received 15 November 2012, revised 16 February 2012, accepted 27 February 2012.

This study was funded by the Norwegian Cooperation Programme on Research and Higher Education with countries in the Western Balkans: "Marine Science and Coastal Management in the Adriatic, Western Balkans. An education and research network (2006-2009)" and by the Ministry of Science, Education and Sport of the Republic of Croatia (Project Nos. 119-1191189-1228, 098-0982705-2729 and 001-0013077-0845).

Abstract
The species composition and size-structure of the phytoplankton community in the Boka Kotorska Bay (SE Adriatic Sea) were analysed with respect to abundance and carbon biomass, together with the physico-chemical parameters, with the aim of evaluating the predefined oligo-mesotrophic status of this transitional water ecosystem. Three stations located in the inner part of the Bay were sampled with seasonal frequency in 2008/2009. Picophytoplankton cells were counted using flow cytometry; nanophytoplankton and microphytoplankton were identified and counted by light microscopy. The relative importance of the picoplankton in the Bay, in terms of both abundance and biomass, during all the investigated seasons emphasized their significance in the phytoplankton community. Picocyanobacteria (Synechococcus) constituted a significant part of the summer assemblages with regard to both abundance (up to 3.38 × 108 cells L-1) and carbon biomass (up to 73% of total phytoplankton carbon). The contribution of the nanophytoplankton was found to be generally low (< 20% of the total phytoplankton carbon) in all seasons, and was dominated by autotrophic/mixotrophic flagellates. Species with a preference towards nutrient-enriched conditions, like the diatom Skeletonema marinoi, dominated the microphytoplankton fraction. S. marinoi was the most abundant in spring/winter (up to 2.86 × 106 cells L-1) above the halocline (making a 96% contribution to the microphytoplankton). The potentially toxin-producing diatom Pseudo-nitzschia pseudodelicatissima was recorded at abundances greater than 105 cells L-1, together with Thalassionema frauenfeldii, as well as the dinoflagellates Prorocentrum micans and the potentially harmful P. minimum.The higher values of phytoplankton biomass and the dominance of phytoplankton species or groups with preferences for nutrient-enriched conditions appear to be consistent with the oligo-mesotrophic status of this specific ecosystem.

References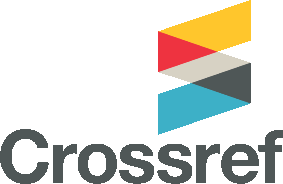 ---

The link between shrimp farm runoff and blooms of toxic Heterosigma akashiwo in Red Sea coastal waters
Oceanologia 2012, 54(2), 287-309
http://dx.doi.org/10.5697/oc.54-2.287

Zakaria A. Mohamed1,2,*, Abdulrahman M. Al-Shehri2
1Department of Botany, Faculty of Science, Sohag University,
Sohag 82524, Egypt
2Department of Biology, College of Science, King Khalid University,
Abha 9019, Saudi Arabia;
e-mail: mzakaria_99@yahoo.com
*corresponding author

keywords: haemolytic activity, ichthyotoxic algae, outbreak-forming algae, raphidophytes, Red Sea

Received 29 September 2011, revised 16 January 2012, accepted 13 February 2012.

Abstract
In May 2010 a copious bloom of the raphidophyte Heterosigma akashiwo was observed for the first time in Red Sea waters off the coasts of Saudi Arabia. This bloom was confined to an area where water and phytoplankton flow freely between the sea and a shrimp farm. The phytoplankton density and physico-chemical characteristics of the sea water were therefore investigated weekly at bloom and non-bloom sites in order to gain insight into the environmental factors prevailing at the bloom site and their link with the shrimp farm runoff. The bloom site showed higher nutrient concentrations than the non-bloom site, indicating the possible role of the shrimp farm in flushing nutrients into this site. The bloom appeared on 27 May, coinciding with a decrease in salinity (< 30 per mille) and an increase in temperature (> 19°C). The results of toxicological assays showed that both bloom samples and batch cultures of H. akashiwo were toxic to Artemia salina and exhibited haemolytic activity with respect to rabbit erythrocytes. Bloom samples showed a higher toxicity (LC50 = 8.9 × 104 cells ml-1) and haemolytic activity (EC50 = 3.64 × 104 cells ml-1) than the batch cultures (LC50 = 11.6 × 104 cells ml-1, EC50 = 5.1 × 104 cells ml-1).In the light of the results of this study, the link between H. akashiwo blooms and shrimp farm runoff should be considered during the monitoring of Red Sea coastal waters for the presence of harmful algal blooms.

References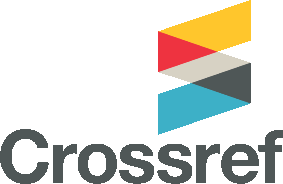 ---

Tracing the signature of various frontal systems in stable isotopes (oxygen and carbon) of the planktonic foraminiferal species Globigerinabulloides in the Southern Ocean (Indian Sector)
Oceanologia 2012, 54(2), 311-323
http://dx.doi.org/10.5697/oc.54-2.311

Neloy Khare1, Subodh Kumar Chaturvedi2
1Ministry of Earth Sciences,
Block No. 12, CGO Complex, Lodhi Road, New Delhi 110 003, India;
e-mail: nkhare45@gmail.com
2School of Civil Engineering, SASTRA University,
Thanjavur 613 401, India;
e-mail: chaturvedi@carism.sastra.edu

keywords: foraminifera, Globigerina bulloides, stable isotopes, Southern Ocean, frontal systems

Received 21 June 2010, revised 20 September 2011, accepted 27 February 2012.

Abstract
Twenty-five surficial sediment samples, collected on board ORV Sagar Kanyaduring her 199th and 200th cruises along a north-south transect between latitudes 9.69°N and 55.01°S, and longitudes 80°E and 40°E were studied for isotopic variations (values of δ18O andδ13C) of the indicator planktonic species Globigerina bulloides. The results indicate that from latitudes 9.69°N to 15°S both these isotopes (δ18O and δ13C) fluctuated significantly. Between latitudes from around 15°S to 30-35°Sδ18O values steadily increased, whereas δ13C showed a decreasing trend. However, to the south of latitudes 30-35°S, both isotope values showeda similar response with a gradual increase up to latitude 50°S, beyond which δ18O continued to increase while δ13C declined. The characteristic patterns of the values of both isotopes indicates that the signatures of different water masses are associated with various frontal systems and/or water masses across the transect.The signature of the Polar Front at around latitude 50°S shows the specific response of the isotopic values (δ18O andδ13C) of G. bulloides. Such a response beyond 50°S latitude is ascribable to the general decrease in the ambient temperature, resulting in a continuous increase inδ18O values, whileδ13C values decrease as a result of reduced photosynthesis in regions approaching higher latitudes owing to low light penetration. To further corroborate our results, those of many such transects from geographically distinct regions need to be studied for isotopic variations in the calcareous shells of planktonic foraminiferal species. The results have the potential to be used as a proxy to assess the movement of frontal systems in southern high latitude regions.

References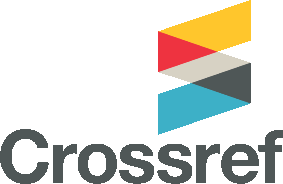 ---

A huge biocatalytic filter in the centre ofBarents Sea shelf?
Oceanologia 2012, 54(2), 325-335
http://dx.doi.org/10.5697/oc.54-2.325

Jan Marcin Węsławski1,*, Monika Kędra1, Joanna Przytarska1, Lech Kotwicki1, Ingrid Ellingsen2, Jofrid Skardhamar3, Paul Renaud4, Ilona Goszczko1
1Institute of Oceanology, Polish Academy of Sciences,
Powstańców Warszawy 55, Sopot 81-712, Poland;
e-mail: weslaw@iopan.gda.pl
*corresponding author
2SINTEF, Fisheries and Aquaculture,
Brattørkaia 17B, Trondheim 7465, Norway
3Institue of Marine Research,
P.O. Box 6404, Tromsø 9294, Norway
4Akvaplan-NIVA, Fram Centre for Climate and the Environment,
Tromsø 9296, Norway

keywords: permeable sediments, pelago-benthic coupling, Svalbard, European Arctic

Received 18 October 2011, revised 6 February 2012, accepted 27 March 2012.

The present paper was based on the BANKMOD bilateral Norwegian - Polish projects (NFR 184719) and was completed thanks to additional financial support from the Polish Ministry of Science and Higher Education (384/W-Bankmod/2009/0 and 382/W-Akvaplan-niva/2009/0).

Abstract
A primary production model for the Barents Sea shows a hot spot of organic carbon settlement to the sea bed over 100 km long, a shallow pile of highly permeable sediments (mainly large Balanus, Mya and Pecten shell fragments over 1 cm in size) of glacial origin. Hydrodynamic flow models suggest an intensive, deep flow of near-bottom waters into the sediment. Depending on wave height, water in shallow (30 m depth) places may percolate more than 5 m into the sediment. During 10 days of stormy weather as much as 4 to 8 kg wet weight pelagic biomass can be processed per square metre through this extremely permeable sediment. Analogous processes known in coastal waters lead to intense biocatalytic phenomena and metabolism of organic carbon within the seabed, estimated here as more intense than surface consumption. Spitsbergenbanken may be acting as a huge sink for organic carbon and an important source of nutrients in one of the most productive areas of the North Atlantic.

References