Oceanologia No. 53 (2) / 11
---
Contents
---
Papers
---
Communications
---
Papers
---

On the geometry of ocean surface waves
Oceanologia 2011, 53(2), 521-548
http://dx.doi.org/10.5697/oc.53-2.521

Stanisław R. Massel
Institute of Oceanology, Polish Academy of Sciences,
Powstańców Warszawy 55, Sopot 81-712, Poland

keywords: ocean surface waves, wave slopes, frequency-directional spectra, surface wave area

Received 20 December 2010, revised 18 March 2011, accepted 19 April 2011.

Abstract
The factors influencing the atmosphere-ocean transfer of mass and momentum, as well as incipient wave breaking and the amount of energy dissipated due to breaking, are discussed in detail. In particular, the influence of directional spreading on the statistics of surface wave slopes and the area of the wind-roughened ocean surface is demonstrated. Theoretical analysis and comparison with the available experimental data show that unimodal directional spreading is not able to reproduce the observed ratio of the cross-wind/up-wind mean square slopes. Better agreement is achieved when bimodal directional spreading, consisting of two wrapped-Gaussian distributions, is applied. The bimodal form suggested by Ewans (1998) is used in the paper. Moreover, the formulae developed here show that the increase in the area due to surface waves is rather small for both regular and irregular waves.

References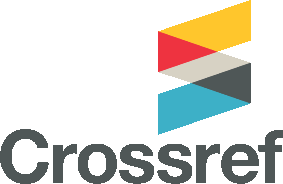 ---

The contribution of fluorescence to measurements of light scattering in oil-in-water emulsions
Oceanologia 2011, 53(2), 549-564
http://dx.doi.org/10.5697/oc.53-2.549

Adam Stelmaszewski
Physics Department, Gdynia Maritime University,
Morska 81-87, Gdynia 81-225, Poland;
e-mail: stel@am.gdynia.pl

keywords: seawater, fluorescence, light scattering, petroleum, emulsion

Received 21 January 2011, revised 1 April 2011, accepted 6 April 2011.

Abstract
The paper presents some results of research on the fluorescence properties of petroleum oil-in-water emulsions. The research addresses the question of measuring and modelling light fields in an oil-polluted marine environment. The fluorescence of the emulsion manifests itself in the spectral range from 260 to over 400 nm and is much less intensive in the visible light region. Fluorescence is always weaker than the radiation scattered in an emulsion. The measurement and modelling of ultraviolet radiation scattering requires fluorescence to be taken into consideration, but in the visible spectral region this phenomenon is negligible.

References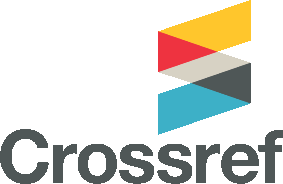 ---

Influence of density stratification on effluent plume dynamics
Oceanologia 2011, 53(2), 565-585
http://dx.doi.org/10.5697/oc.53-2.565

Goran Lončar1, Gordana Beg Paklar2, Ivica Janeković3
1Water Research Department, University of Zagreb,
Kačićeva 26, Zagreb 10000, Croatia;
e-mail: goran.loncar@grad.hr
2Institute for Oceanography and Fisheries, Laboratory of Physical Oceanography,
Šetalište Ivana Meštrovića 63, Split 21000, Croatia;
e-mail: beg@izor.hr
3Institute Ruder Bošković, Centre for Marine and Environmental Research,
Bijenička 54, Zagreb 10000, Croatia;
e-mail: ivica@irb.hr

keywords: numerical model, submarine outfall, density stratification

Received 10 November 2010, revised 6 April 2011, accepted 8 April 2011.

The work was partly supported by the Ministry of Science, Education and Sports of the Republic of Croatia (grant No. 098-0982705-2707).

Abstract
In this study we modelled sea temperature (T), salinity (S) and density field dynamics using a 3D numerical model applied to Rijeka Bay (Croatia) in order to explore their effect on effluent plume dynamics in the vicinity of four submarine sewage outfalls when the bora wind (NE direction) is blowing. The vertical density stratification in the area studied is strongly related to the bora wind, which contributes significantly to the lowering of the pycnocline depth through enhanced mixing in the vertical, giving rise to changes in the neutral buoyancy level. The features of near-field plume dynamics were calculated with the use of a separate near-field numerical model, using information on the vertical density distribution previously calculated using a 3D numerical model. The results of the numerical simulations and statistical analysis of the wind data indicate a very low probability of complete water column homogenization and consequent effluent plume rise to the sea surface under the influence of the bora wind during the peak tourist season (May-September).

References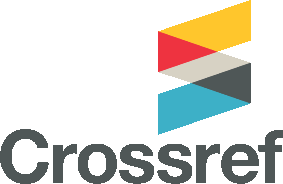 ---

Morphology and distribution of phage-like particles in a eutrophic boreal lagoon
Oceanologia 2011, 53(2), 587-603
http://dx.doi.org/10.5697/oc.53-2.587

Sigitas Sulcius1,*, Juozas Staniulis2, Ričardas Paškauskas1,2
1Coastal Research and Planning Institute, Klaipeda University,
H. Manto 84, Klaipeda 92294, Lithuania;
e-mail: sigas@corpi.ku.lt
*corresponding author
2Institute of Botany, Nature Research Centre,
Zaliuju ezeru 49, Vilnius 2021, Lithuania

keywords: virus-like particles, electron microscopy, Curonian Lagoon

Received 9 February 2011, revised 25 March 2011, accepted 28 April 2011.

This study was funded by a grant (No. T-66/05) from the Lithuanian State Sciences and Studies Foundation.

Abstract
In this paper we present the results of direct observations of the morphology and size of phage-like particles by means of transmission electron microscopy (TEM) as a function of their spatial distribution in the shallow highly productive Curonian Lagoon of the Baltic Sea. In total, 26 morphologically different forms of phage-like particles were found. Different trends of distribution in terms of abundance, size and shape of virus-like particles were demonstrated. The total abundance of viruses varied from 1.91×107 ml-1 to 5.06×107 ml-1. The virus to bacteria ratio (VBR) changed from 15.6 to 49 and was negatively associated with total bacterial numbers (r = -0.60; p < 0.05). The phages of family Myoviridae were the most diverse and were dominant at all stations.

References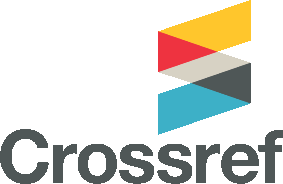 ---

Demonstration of a new indicator for studying upwelling in the northern South China Sea
Oceanologia 2011, 53(2), 605-622
http://dx.doi.org/10.5697/oc.53-2.605

Li Lin1,2, You-Shao Wang1,2,3,*, Cui-Ci Sun1,2, Nan Li1,2, Haili Wang3, B. Greg Mitchell3, Mei-Lin Wu1,2, Hui Song1,2, Jing-Feng Wu4
1State Key Laboratory of Oceanography in the Tropics, South China Sea Institute of Oceanology,
Chinese Academy of Sciences, Guangzhou 510301, China;
e-mail: yswang@scsio.ac.cn
*corresponding author
2Marine Biology Research Station at Daya Bay, Chinese Academy of Sciences,
Shenzhen 518121, China
3Scripps Institution of Oceanography, University of California,
San Diego, CA 92093-0218, USA
4Rosenstiel School of Marine and Atmospheric Science, University of Miami,
4600 Rickenbacker Causeway, Miami, FL 33149, USA

keywords: multivariate statistical analysis, remote sensing, upwelling, silicate, South China Sea

Received 29 September 2010, revised 24 February 2011, accepted 25 March 2011.

This research was supported by the projects of knowledge innovation program of the Chinese Academy of Sciences (No. KZCX2-YW-Q07-02, No. KSCX2-SW-132 and No. KSCX2-YW-Z-1024), the National Natural Science Foundation of China (41076070) and the National 908 project (No. 908-02-04-04).

Abstract
In order to demonstrate that silicate can be used as an indicator to study upwelling in the northern South China Sea, hierarchical cluster analysis (CA) and principle component analysis (PCA) were applied to analyse the metrics of the data consisting of 14 physical-chemical-biological parameters at 32 stations. CA categorized the 32 stations into two groups (low and high nutrient groups). PCA was applied to identify five Principal Components (PCs) explaining 78.65% of the total variance of the original data. PCA found important factors that can describe nutrient sources in estuarine, upwelling, and non-upwelling areas. PC4, representing the upwelling source, is strongly correlated to silicate (SiO3-Si). The spatial distribution of silicate from the surface to 200 m depth clearly showed the upwelling regions, which is also supported by satellite observations of sea surface temperature.

References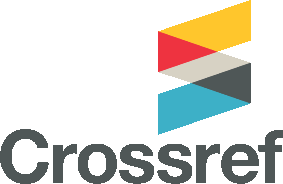 ---

Dependence between temperature and clearance rate of Balanion comatum Wulff
Oceanologia 2011, 53(2), 623-629
http://dx.doi.org/10.5697/oc.53-2.623

Krzysztof Rychert
Pomeranian University in Słupsk,
Arciszewskiego 22B, Słupsk 76-200, Poland;
e-mail: krychert@wp.pl

keywords: Balanion comatum, clearance rate, grazing

Received 13 December 2010, revised 2 April 2011, accepted 11 May 2011.

This study was supported by the Polish Ministry of Science and Higher Education (grant N304 120434).

Abstract
The dependence between temperature and clearance rate of the ciliate Balanion comatum Wulff 1919 was assessed in the coastal zone of the southern Baltic Sea. Five in situ experiments were carried out with the use of wheat starch as a surrogate of food particles. The clearance rate rose from 1.4 to 7.0 µl cell-1 h-1 with a temperature rise from 8 to 19°C. B. comatum preferred particles of size 1.9-4.4 µm, and the clearance rates calculated for the preferred particles were consistently higher than those measured for the whole range of particles ingested (Wilcoxon's signed rank test, p = 0.04). The exponential dependence between temperature and clearance rates for preferred particles was statistically significant (R2 = 0.86, p = 0.02) and enabled the Q10 coefficient to be calculated. This amounted to 2.9 and lay within the range of typical values. The linear dependence (also drawn for preferred particles) demonstrated a higher significance (R2 = 0.91, p = 0.02), indicating the linear dynamics of the process.

References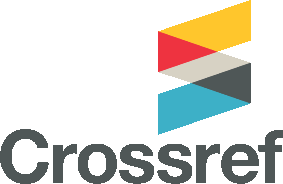 ---

Bioaccumulation of gamma emitting radionuclides in red algae from the Baltic Sea under laboratory conditions
Oceanologia 2011, 53(2), 631-650
http://dx.doi.org/10.5697/oc.53-2.631

Tamara Zalewska*, Michał Saniewski
Maritime Branch, Institute of Meteorology and Water Management,
Waszyngtona 42, Gdynia 81-342, Poland;
e-mail: tamara.zalewska@imgw.pl
*corresponding author

keywords: radionuclides, marine macroalgae, bioaccumulation

Received 12 November 2010, revised 3 March 2011, accepted 4 March 2011.

Abstract
The bioaccumulation ability of radionuclides 51Cr, 54Mn, 57Co, 60Co, 65Zn, 85Sr, 109Cd, 110mAg, 113Sn, 137Cs and 241Am in two red algae species from the southern Baltic Sea - Polysiphonia fucoides and Furcellaria lumbricalis - was determined under laboratory conditions. P. fucoides demonstrated better bioaccumulative properties towards most of the investigated radionuclides. As a result, P. fucoides can be recommended as a good bioindicator of radioactive environmental pollution. The bioaccumulation of radionuclides in F. lumbricalis was studied during an extended laboratory experiment. The initial extensive uptake of radioisotopes was followed by the rapid removal of cations; in general, concentrations tended to decrease with time. 137Cs displayed a different behaviour, its concentration in the algae increasing over time mainly due to its large ion radius; this is a factor that could be responsible for the stronger mechanical and chemical bonding of Cs+ and that could hamper the movement of ions in both directions.

References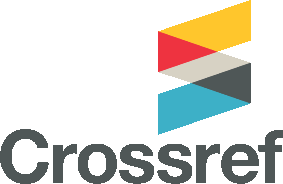 ---
Communications
---

Mytilopsis leucophaeata, an alien dreissenid bivalve discovered in the Gulf of Gdańsk (southern Baltic Sea)
Oceanologia 2011, 53(2), 651-655
http://dx.doi.org/10.5697/oc.53-2.651

Anna Dziubińska
Department of Experimental Ecology of Marine Organisms,
Institute of Oceanography, University of Gdańsk,
al. Marszałka Piłsudskiego 46, Gdynia 81-378, Poland;
e-mail: ocead@ug.edu.pl

keywords: Mytilopsis leucophaeata, Gulf of Gdańsk, fouling communities

Received 25 October 2010, revised 3 March 2011, accepted 11 March 2011.

Abstract
Mytilopsis leucophaeata (Conrad's false mussel), an invasive American bivalve, has been found for the first time in the Gulf of Gdańsk on hard substrata (PVC panels) deployed at depths from 3.5 to 6.0 m.

References