Oceanologia No. 53 (1) / 11
---
Contents
---
Acknowledgements
---
Papers
---
Communications
---
Papers
---

Seasonal variability in the optical properties of Baltic aerosols
Oceanologia 2011, 53(1), 7-34
http://dx.doi.org/10.5697/oc.53-1.007

Agnieszka Zdun1,*, Anna Rozwadowska1, Susanne Kratzer2
1Institute of Oceanology, Polish Academy of Sciences,
Powstańców Warszawy 55, PL-81-712 Sopot, Poland;
e-mail: zdun@iopan.gda.pl
*corresponding author
2Stockholm University,
Svante Arrheniusvägen 21A, SE-106 91 Stockholm, Sweden

keywords: aerosol optical thickness, Ångström exponent, seasonal variability, Baltic Sea

Received 30 June 2010, revised 1 December 2010, accepted 13 December 2010.

Abstract
A five-year dataset of spectral aerosol optical thickness was used to analyse the seasonal variability of aerosol optical properties (the aerosol optical thickness (AOT) at wavelength λ=500 nm, AOT(500) and the Ångström exponent for the 440-870 nm spectral range, α(440, 870)) over the Baltic Sea and dependence of these optical properties on meteorological factors (wind direction, wind speed and relative humidity). The data from the Gotland station of the global radiometric network AERONET (Aerosol Robotic Network, http://aeronet.gsfc.nasa.gov) were taken to be representative of the Baltic Sea conditions. Meteorological observations from Fårosund were also analysed.
Analysis of the data from 1999 to 2003 revealed a strong seasonal cycle in AOT(500) and α(440, 870). Two maxima of monthly mean values of AOT(500) over the Baltic were observed. In April, an increase in the monthly mean aerosol optical thickness over Gotland most probably resulted from agricultural waste straw burning, mainly in northern Europe and Russia as well as in the Baltic states, Ukraine and Belarus. During July and August, the aerosol optical thickness was affected by uncontrolled fires (biomass burning). There was a local minimum of AOT(500) in June.
Wind direction, a local meteorological parameter strongly related to air mass advection, is the main meteorological factor influencing the variability of aerosol optical properties in each season. The highest mean values of AOT(500) and α(440, 870) occurred with easterly winds in both spring and summer, but with southerly winds in autumn.

References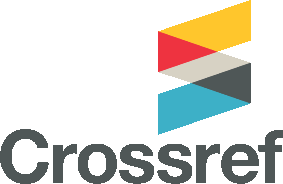 ---

Flow, waves and water exchange in the Suur Strait, Gulf of Riga, in 2008
Oceanologia 2011, 53(1), 35-56
http://dx.doi.org/10.5697/oc.53-1.035

Urmas Raudsepp*, Jaan Laanemets, Getli Haran, Victor Alari, Juss Pavelson, Tarmo Kõuts
Marine Systems Institute, Tallinn University of Technology,
12618 Akadeemia 15a, Tallinn, Estonia;
e-mail: raudsepp@phys.sea.ee
*corresponding author

keywords: flow, water exchange, waves, modelling, shear velocity, strait, Baltic Sea

Received 23 June 2010, revised 26 August 2010, accepted 23 November 2010.

The work was partially supported by the Estonian Science Foundation (Grant 7283) and by the Estonian Road Administration project Perspective Development Plan for the Transportation of Passengers and Cargo across the Suur Strait and Strategic Environmental Impact Assessment.

Abstract
Wind, flow and wave measurements were performed in November-December in 2008 in the relatively narrow and shallow Suur Strait connecting the waters of the Väinameri and the Gulf of Riga. During the measurement period wind conditions were extremely variable, including a severe storm on 23 November. The flow speed along the strait varied between ±0.2 m s-1, except for the 0.4 m s-1 that occurred after the storm as a result of the sea level gradient. The mean and maximum significant wave heights were 0.53 m and 1.6 m respectively. Because of their longer fetch, southerly winds generated higher waves in the strait than winds from the north. All wave events caused by the stronger southerly winds induced sediment resuspension, whereas the current-induced shear velocity slightly exceeded the critical value for resuspension only when the current speed was 0.4 m s-1. A triple-nested two-dimensional high resolution (100 m in the Suur Strait) circulation model and the SWAN wave model were used to simulate water exchange in 2008 and the wave-induced shear velocity field in the Suur Strait respectively. Circulation model simulations demonstrated that water exchange was highly variable, that cumulative transport followed an evident seasonal cycle, and that there was an gross annual outflow of 23 km3 from the Gulf of Riga. The horizontal distribution of wave-induced shear velocity during the strong southerly wind event indicated large shear velocities and substantial horizontal variability. The shear velocities were less than the critical value for resuspension in the deep area of the Suur Strait.

References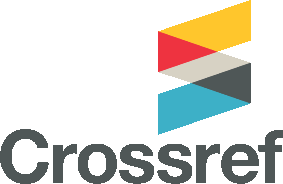 ---

Meteorological influences on the surface hydrographic patterns of the North Aegean Sea
Oceanologia 2011, 53(1), 57-80
http://dx.doi.org/10.5697/oc.53-1.057

Georgios Sylaios
Department of Environmental Engineering, Democritus University of Thrace,
GR-67100 Xanthi, Greece;
e-mail: gsylaios@env.duth.gr

keywords: water masses, meteorological influences, Black Sea Water, Samothraki Anticyclone, North Aegean Sea

Received 11 August 2010, revised 17 January 2011, accepted 18 January 2011.

The data analysed in this study were collected during the MEDITS project, supported and funded under different contracts in the period 1998-2001 by EU DG Fisheries.

Abstract
Hydrographic data from the North Aegean Sea were used to examine the summer variability of surface water masses during the period 1998-2001. Attention was placed on the surface hydrographic features of the area, such as the Black Sea Water (BSW) plume expansion, the frontal characteristics of the BSW with the Levantine Intermediate Water (LIW) and the variability of submesoscale hydrographic features (such as the Samothraki Anticyclone). Strong southerly wind stresses were found responsible for relaxing the horizontal density gradients across the BSW-LIW frontal zone and displacing this front to the north of Lemnos Island, thus suppressing the Samothraki Anticyclone towards the Thracian Sea continental shelf. Under northerly winds, the BSW-LIW front returns to its regular position (south of Lemnos Island), thus allowing the horizontal expansion of the Samothraki gyre up to the Athos Peninsula. Present results indicate the importance of medium-term wind stress effects on the generation of Samothraki Anticyclone suppression/expansion events.

References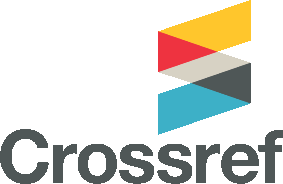 ---

Changes in Atlantic Water characteristics in the south-eastern Mediterranean Sea as a result of natural and anthropogenic activities
Oceanologia 2011, 53(1), 81-95
http://dx.doi.org/10.5697/oc.53-1.081

Mohamed A. Said*, Makram A. Gerges, Ibrahim A. Maiyza, Maged A. Hussein, Ahmed A. Radwan
National Institute of Oceanography and Fisheries (NIOF),
Alexandria, Egypt;
e-mail: mamsaid2@hotmail.com
*corresponding author

keywords: Atlantic water, temperature and salinity, trend, Mediterranean, Egypt

Received 8 July 2010, revised 3 January 2011, accepted 11 January 2011.

Abstract
The paper investigates the changes in the characteristics of Atlantic Water (AW) flowing eastwards along the Egyptian coast in the south-eastern Mediterranean during the period 1959-2008.
Vertically, only one water mass could be observed in winter in the upper 200 m layer, whereas in summer, there were three distinct water masses. The subsurface water mass, of Atlantic origin, occupying the 50-150 m layer and characterized by low salinities from < 38.60 to 38.80 PSU, moves throughout the study area from west to east and spreads over a range of density between 27.5 and 28.5

σ

t.
Temperature and salinity have indicated increasing trends for both temperature and salinity during the last 25 years (1983-2008), reaching 0.85°C decade-1 and 0.073 PSU dec-1, respectively, for the Mediterranean surface waters. For the Atlantic water, the trends were 0.28°C dec-1 for temperature and 0.014 PSU dec-1 for salinity.

References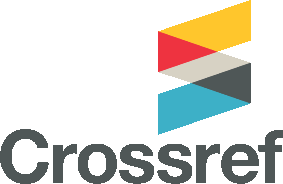 ---

Variability and correlations of shoreline and dunes on the southern Baltic coast (CRS Lubiatowo, Poland)
Oceanologia 2011, 53(1), 97-120
http://dx.doi.org/10.5697/oc.53-1.097

Zbigniew Pruszak*, Rafal Ostrowski, Jan Schönhofer
Institute of Hydro-Engineering, Polish Academy of Sciences (IBW PAN),
Kościerska 7, PL-80-328 Gdańsk, Poland;
e-mail: zbig@ibwpan.gda.pl
*corresponding author

keywords: field investigations, multi-bar shore, shoreline, dune toe, wave energy dissipation

Received 6 October 2010, revised 21 January 2011, accepted 24 January 2011.

Abstract
The paper analyses the results of field investigations into the evolution of the shoreline and dune toe positions in a multi-bar, dissipative coastal zone. The correlations between the changes in the shoreline and the dune toe range from -0.4 to 0.8. It is most often the case that the dune toe is stable while the shoreline moves. Consistent cross-shore migration is slightly more likely to happen than the divergent or convergent movements of both lines. Shoreline retreat and advance attain respective rates of 0.7 m day-1 and 0.4 m day-1. Deep-water wave energy of about 50 kJ m-1 constitutes the boundary between shore accumulation and erosion.

References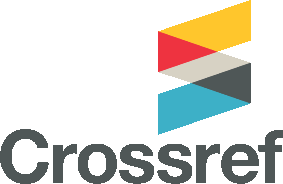 ---

Occurrence and germination of dinoflagellate cysts in surface sediments from the Red Sea off the coasts of Saudi Arabia
Oceanologia 2011, 53(1), 121-136
http://dx.doi.org/10.5697/oc.53-1.121

Zakaria A. Mohamed1,2,*, Abdulrahman M. Al-Shehri2
1Department of Botany, Faculty of Science, Sohag University,
Sohag - 82524, Egypt
2Department of Biology, College of Science, King Khalid University,
Abha - 9019, Saudi Arabia;
e-mail: mzakaria_99@yahoo.com

*corresponding author

keywords: cyst, dinoflagellates, Red Sea, Saudi Arabia, toxic species

Received 27 September 2010, revised 23 November 2010, accepted 30 November 2010.

Abstract
The distribution and abundance of dinoflagellate cyst assemblages were investigated in surface sediments from south-western Red sea coasts of Saudi Arabia at six sites during March 2010. A total of 19 taxa of dinoflagellate cysts were identified from all sites. The sampling sites showed a similar cyst assemblage, but they differed in total cyst abundance (3 to 4083 cysts g-1 dry weight). Cyst abundance was strongly correlated with sediment characteristics, the highest numbers being recorded in sediments with large contents of organic carbon, silt and clay. Cyst assemblages were dominated by cysts of potentially toxic species, including Cochlodinium polykrikos, Prorocentrum minimum, Dinophysis acuminata, Alexandrium catenella and Scrippsiella trochoidea. Most cysts germinated successfully at different rates at 15 and 25°C. This study suggests that surface sediments from all Saudi Red Sea coasts should be monitored for the presence of dinoflagellate cysts to give ample warning of the presence and abundance of toxic species in a given area.

References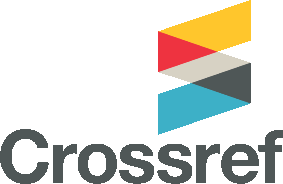 ---

Development and growth of Temora longicornis: numerical simulations using laboratory culture data
Oceanologia 2011, 53(1), 137-161
http://dx.doi.org/10.5697/oc.53-1.137

Lidia Dzierzbicka-Głowacka1,*, Anna Lemieszek2, Iwona Maria Żmijewska2
1Institute of Oceanology, Polish Academy of Sciences,
Powstańców Warszawy 55, PL-81-712 Sopot, Poland;
e-mail: dzierzb@iopan.gda.pl
*corresponding author
2Institute of Oceanography, University of Gdańsk
al. Marszałka Piłsudskiego 46, PL-81-378 Gdynia, Poland

keywords: growth rate, development time, numerical simulations, Temora longicornis

Received 16 August 2010, revised 4 February 2011, accepted 10 February 2011.

This research was carried out with the support of a grant from the Polish State Committee of Scientific Research (No NN306 353239).

Abstract
Quantitative expressions are presented to describe the effects of temperature and food concentration on stage duration and growth rate of Temora longicornis for each of the model stage groups (N1-N6 - naupliar stages, C1, C2, C3, C4, C5 - the five copepodid stages). The calculations were made on the basis of experimental data from the literature for Temora longicornis from the south-eastern and the southern North Sea. Relationships were obtained between the growth parameters and temperature for the 5-10°C temperature range and food concentrations from 25 mgC m-3 to excess. Also computed was the total mean development time as a function of the above-mentioned parameters, temperature and food availability. The simulations computed here are similar to the experimental results. The growth rates for successive stages were obtained according to the correction of the "Moult Rate" method, which allows the use of mean weights and stage durations. The calculations also suggest that three complete generations of T. longicornis from the Gdańsk Deep (the southern Baltic Sea) can develop during a single year.

References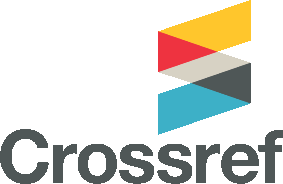 ---

New and "visiting" fish species collected off the western coast of Poland (Baltic Sea) in 2007-2008 with a description of their parasite fauna
Oceanologia 2011, 53(1), 163-179
http://dx.doi.org/10.5697/oc.53-1.163

Beata Więcaszek1,*, Ewa Sobecka2, Stanisław Dudko3, Sławomir Keszka1
1Department of Fish Systematics, West Pomeranian University of Technology,
Kazimierza Królewicza 4, PL-71-550 Szczecin, Poland;
e-mail: bwiecaszek@zut.edu.pl
*corresponding author
2Department of Fish Diseases, West Pomeranian University of Technology,
Kazimierza Królewicza 4, PL-71-550 Szczecin, Poland
3Department of Fishing Techniques, West Pomeranian University of Technology,
Kazimierza Królewicza 4, PL-71-550 Szczecin, Poland

keywords: Mullus surmuletus, Chelidonichthys lucerna, Trachurus trachurus, Chelon labrosus, Pomeranian Bay, Szczecin Lagoon, Lake Dąbie, parasite fauna

Received 23 August 2010, revised 7 December 2010, accepted 24 January 2011.

Abstract
The first occurrence of striped red mullet Mullus surmuletus in the Pomeranian Bay (in 2007) and the occurrence of three very rarely noted species (tub gurnard Chelidonichthys lucerna, Atlantic horse mackerel Trachurus trachurus, thicklip grey mullet Chelon labrosus) collected in 2007-2008 in the Pomeranian Bay, Szczecin Lagoon and Lake Dąbie are reported. Their expansion is probably due to increased sea temperatures resulting from climate change, as well as the inflow of saline water. The "visitors" hosted eight pathogens from four taxonomic groups: Protozoa, Nematoda, Acanthocephala and Mollusca. Nematodes, the most numerous ones, were found in three host species. All the parasite species were new for the hosts examined; only the larvae of the acanthocephalan Corynosoma strumosum had already been recorded in one of the hosts (Chelidonichthys lucerna). The stomachs of almost all the fish examined were empty, but the species composition of the parasite fauna found showed that the fish must have ingested some food in the Pomeranian Bay.

References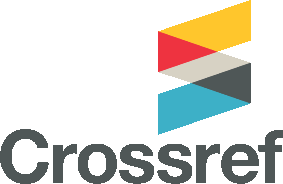 ---
Communications
---

Changes in levels of infection with Schistocephalus solidus (Müller 1776) of the three-spined stickleback Gasterosteus aculeatus (Actinopterygii: Gasterosteidae) from the Gdynia Marina
Oceanologia 2011, 53(1), 181-187
http://dx.doi.org/10.5697/oc.53-1.181

Jolanta Morozińska-Gogol
Department of Aquatic Ecology, Pomeranian University,
Arciszewskiego 22B, PL-76-200 Słupsk, Poland;
e-mail: morgo@onet.eu

keywords: parasite, Schistocephalus solidus, three-spined stickleback, Gdynia Marina, Gulf of Gdańsk

Received 19 April 2010, revised 17 December 2010, accepted 11 January 2011.

Abstract
This paper analyses the changes in the level of infection with the freshwater parasite Schistocephalus solidus of the three-spined stickleback from the Gdynia Marina. Environmental factors such as salinity, pollution and eutrophication or the presence of other species affect the transmission of parasites. Infection indices have been increasing since the 1990s. Differences in the infection level of morphological forms were also found: this may be due to their environmental preferences. Andrulewicz E., Witek Z., 2002, Anthropogenic pressure and environmental effects on the Gulf of Gdańsk: recent management efforts, [in:] Baltic coastal ecosystems, structure, function and coastal zone management, G. Schernewski & U. Schiewer (eds.), CEDES, Springer Verlag, Berlin, 119–139.

References